Hello Friends. We invite you to join us in a sacred yet relaxed worship atmosphere on Sunday mornings at 10:30am in our beautiful sanctuary. Come as you are, bring your family, & enjoy excellent blended musical stylings, prayer, & an uplifting textdriven message from God's Word. At Village Baptist OKC we utilize straightforward expositional preaching & teaching. You will learn the Bible by being built up in your knowledge of the Word of God and you and your Family will be challenged to share your faith and knowledge of King Jesus with others. We look forward to having you as our Guest!
Pastor Ryan

We love Jesus.

At Village Baptist OKC, we exist for the glory and fame of Jesus. We love to praise Him and worship Him and learn more about Him so we can live for Him via disciple-making. We invite you to come and get to know Him yourself! #LoveJesus
We love people.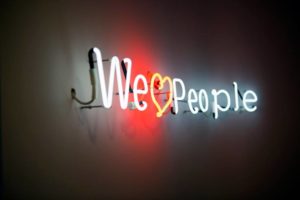 Based on the Word of God, we know that the best way to do the Christian life is to do it together in fellowship. We love people from all walks of life and all different backgrounds. You're welcome here and we invite you to experience community.
#LovePeople
We love serving.




One of the coolest and most fulfilling parts of being a Christ-follower is to serve others—to do ministry and show people just how valuable they are to their Lord and Creator. At Village Baptist OKC we love living the life of servitude.
#LoveServing
Are you a Guest and you'd like to be contacted and receive prayer for yourself or someone you know? Follow this link and fill out the Form and we'll get back to you:
https://www.vbcokc.org/welcome-guests/.