Special Events/Schedule
Adult Discipleship: "Rooted In Christ"

Thru Colossians Wednesdays, 6:30pm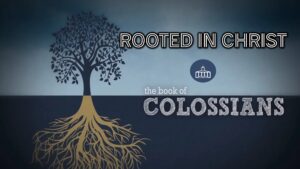 September Schedule
1) Join us as we do Outreach on Mondays @6pm. We have guests to visit and we need your help/prayer.
2) Continuing the Sermon Series "VISTAS: Christ In All The Old Testament." We're in Genesis right now.
3)
Deacon Prayer & Fellowship Gathering Sunday September 11, 3:30pm.
4) Full Wednesday Night activities have resumed.

5)
Village Berean small groups begin in the evening Sept. 11)
Schedule
Sundays
Adult Connect Groups, 9:00am
Main Service, 10:30am
Children/Student Sunday School, 9:00am
Village Berean Groups, 5pm
Wednesdays
Prime Time Choir, 4:00pm
Coffee W/ Pastor, 5:00pm
Fellowship Meal, 5:15pm
Children's Ministry, 6:00pm
Student Ministry, 6:00pm
Prayer Meeting, 6:00pm

Adult Discipleship, 6:30pm
Music Ministry, 6:30pm