Don't miss this party! We will be playing a real life Among Us game! There will be food and fun for all!
Parenting Seminar
April 17th
(Technology and Your Student)
Parents! This is a seminar just for you! We will be discussing technology, your student, and how to protect them and disciple them in these crazy times! Cost is free and lunch is provided!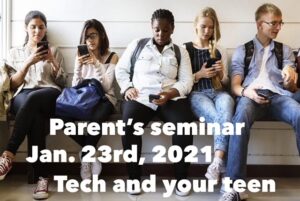 Disciple Now 2021
Disciple Now is right around the corner! Students will spend a weekend growing in their faith and having a blast!
This year's theme is "Spread the Word" Your student won't want to miss it! More details to come!