BBQ Brisket Fundraiser
Support our youth and eat some BBQ! It's a WIN WIN!! Sunday, January 16th after the service, our youth will be selling BBQ Brisket Sandwiches! All proceeds will go towards student events such as Disciple Now, Falls Creek, and 5th quarters!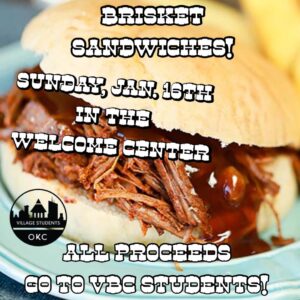 MD/WK Returns!
Starting Wednesday, January 12th at 6 PM in the Upper Room! Join us for games, Worship, and learning about God and His love for you! We also start our new Series called Clean Slate! Don't miss it!
Disciple Now, 2022
This year we are focusing on our High Calling in Christ! Don't miss the fun, games, and deep biblical study! Sign-Up Here! After signing up, download the medical release and covid release forms here! Fill them out and return them to Jeremiah ASAP!